Mr Cool Window Tinting is a local company, based in Penrith. We provide prompt and professional mobile window tinting services throughout the greater Sydney region.
With over 30 years experience we certainly know our tint. At Mr cool we only use quality window film with a manufacturer's warranty, so be assured our work will only be the highest standard.


How it works:
Window tint is a thin, self-adhering polyester film that is applied to the interior surface of your car or house windows. Solar radiation from the sun is divided into three main components:
Visible light
Infrared light
Ultraviolet (UV) light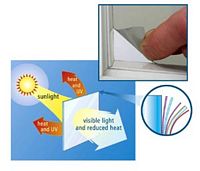 As light hits your windows, tint acts as a 'sunscreen' to block harmful UV rays, and diffuse visible light to a more comfortable level. Depending on the shade of tint chosen, it can also help regulate heat levels in your car or home, and helps protect your interior from fading. At Mr Cool

 Window Tinting stock a large range of colours and shades to suit all your applications!
We tint cars for everyone – including local car dealers, panel beaters, caravan yards, marinas, tractor companies – who all turn to Mr Cool Window Tinting for fast friendly and professional service.  Mr Cool also saves you time, money and petrol because we come to you.
Mr Cool can also assist with alarms, paint protection, rust proofing, signs and stickers and spoilers.  We do spoilers for most makes and models, so why not enhance the look of your car with one of our boot spoilers.
Professional Service
Quality Products
Satisfaction Guarantee